Get creative with the top-of-the-range tools
you understand and use instantly
Creative Suite Standard Edition provides you with a unique solution
for your web, media & software design... and best of all, it's FREE
From: Dr Alex D

Dear Friend,
Have you noticed how ever-increasing computing power affects you? It makes many tasks easier, but also creates some problems, regardless of whether you are a home user or running a business:
Applications harvesting this power are also becoming more and more complex.

You need the ever increasing number of applications for your computing needs.

You have to spend lots of time finding the right software and mastering diverse user-interfaces.

Good software is expensive, and getting all the tools you need can really hurt your budget.
With that in mind, Creative Suite has been carefully crafted to provide you with a powerful, robust, consistent and easy-to-use platform for your design needs. It allows you to:

Quickly and easily create resources (animations, videos, images and sound)
Use the resources in powerful editors to create web sites, content, applications and components, and
Deploy your creations on the Internet.

Creative Suite has been used for everything - from creating utilities like the pregnancy calculator to diverse sites from online games to stock trading software. Are you going to use all of the programs? Maybe not. However, you will find them worthwhile even when you only use 2 of them. Have a look at the chart to see how Creative Suite programs are used:
Graphics,
animation, multimedia

Web development server-side

Web development client-side
The benefits of using the Suite
You save money. The entire Creative Suite costs less than getting Animator Professional and JavaScript Editor individually. However, it is but one of the many benefits:
You enjoy better development with unique features. JavaScript Editor alone has over 10 MAJOR features that you won't find anywhere else to skyrocket your creative abilities and your productivity.

You save time: using any of the programs from the suite is easy and intuitive, and you can use them straight away, there is no steep learning curve to master.

You never waste your time on multiple option screens: everything is logically grouped together.

You never have to hunt for a command through deeply-nested menus.

Enjoy exceptional ease of use - as evidenced by unsolicited testimonials we receive. The extraordinary logic and ease of use are the result 10 years of research of software usability and user interfaces conducted by of Dr Alex and the C Point team.

Visual tools aid your design whenever possible, to make it beautiful, clean and efficient.

A mouse click (or a key-press) goes a long way: you never go through multiple configuration screens to get the job done: the software does lots for you under-the-hood.

You are not left in the dark: step-by-step approach is used whenever possible.

You do not waste time on learning multiple complex user interfaces: all Creative Suite programs are consistent and user-friendly.
What do you get?
Your design is pure joy with this set of powerful programs:
JavaScript Editor: Spice up your web pages; quickly add e-Commerce and interactivity to your site with client-side scripting, and visually enhance websites with menus and multimedia capabilities.
Antechinus Animator: String images together, add sounds, create animations!
Audio Editor: Easily record, edit, enhance, convert and play your sound files. It supports all popular sound formats, and you get to do amazing things with 29 effects.
C# Editor: Learn C#, the best programming language of today. Great both for server-side web scripting and stand-alone Windows applications using the power of .Net Framework.
Code Chameleon: Format other people's unintelligible code exactly the way you want it with this powerful source code formatter / beautifier. Web and software development today involves multiple technologies - this tool supports over 20 programming and scripting languages.
Draw Magic: Easily visualize all your flowcharts, diagrams and business plans - and effortlessly create your own objects to use again and again.
eBook Wizard: Compile your eBooks easily and in no time - ideal for manuals, newsletters, articles, help files, training materials and tutorials, courses, and "portable" websites.
PHP Editor: Find out what server-side scripting is and how easily you can use it to add form processing, chat, polls, guest-books, and other scripts.
Double the value of your existing software
You're not locked into any proprietary formats: Creative Suite works beautifully with your existing software and doubles its value through synergy.

For example, do you know that with Animator Professional you can create create animations straight from your favorite programs:
Photoshop, Paint Shop Pro, or other paint applications
Corel Draw or other vector draw programs
... and even Excel, Powerpoint and other Office tools.

When you create charts and diagrams with Draw Magic, just paste them into Word as meta files for high-quality printing, or export them as images for use on the web and with paint programs.

Copy and paste images, and Excel charts and other meta files directly into Draw Magic and other Creative Suite programs: on-the-fly conversion is automatic when necessary.

Use Dreamweaver, Front Page and other visual web editors with JavaScript Editor for the ultimate web-development environment. Or, use JavaScript Editor's visual web page design with your favorite text editor.

Combine PHP Editor and Code Chameleon with visual web editors: modified pages are automatically reloaded when you switch from visual to code editing.

For many more examples, have a look at pages of individual programs comprising the Suite. You will be surprised as to how easily it integrates with Office and your favorite programs.
Enjoy designing at record speed
What makes Creative Suite unique is the sheer number of unique productivity solutions.
With so many programs comprising the Suite it is impossible to list all unique solutions that you won't find anywhere else. I'll just mention 3 of them (others you will find on pages of individual applications):

Type-in templates are reusable chunks of code which at least double your coding speed. The template prompts you to fill-in the blanks, if any. As your expert knowledge grows, you will quickly assemble many pieces of code that you want to reuse. You can do it easily: with just few clicks you can turn any piece of code into a template, with or without parameters.

When you are scripting/programming, it is not uncommon to spend 10% of time coding new features, and 90% chasing errors! Code editors include unique tools that allow you to avoid the bug-finding frustration and focus on development instead of wasting your time.
Enjoy designing with the best deal on the Internet
I would like not only to turn your design into pure enjoyment, but for you to have it at the best price on the Internet. That's why single-user Creative Suite license is yours FREE.
"I have been very impressed with Antechinus Creative Suite. I am especially addicted to the PHP Editor.
I've been programming for quite a while but new to PHP. Before using your PHP Editor, I had to code in one window and continuously switch over to PHP documentation to find functions and parameters that I needed.
Now with the PHP Editor, the functions are right there and the parameters are displayed as I type. I can't begin to tell you how much of a time-saver this has been. I got more work done in the first two days with the PHP Editor than I did in a week without it.
I use your software every day and have come to depend on it.
Thanks for a truly great development suite."
- Samuel Miller
soft2share.com
Do you know that the applications comprising the Suite have won more awards than any other software suite ever? If you wish to see the list, click here (we had to stop adding new awards after 300 - or the page would take forever to load).
Extras you receive with your Creative Suite Standard Edition:

"Create Your Own Professional eCovers With Photoshop"

Discover how YOU can easily create your own professional eCover in just a few minutes without having to hire an expensive graphics designer OR use any third party software!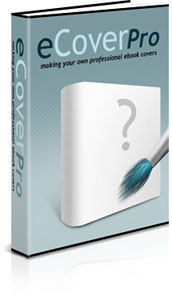 This manual is pure gold - just check out some of the covers people have designed as a result.
You do not have to be a techie or have graphics design talent to create stunning eCovers for your eBooks - just follow the step-by-step instructions to get amazing results!
Two 3D BOX Photoshop Action
.ATN Scripts You Can Use To Easily Create eCovers For You Automatically and Professionally!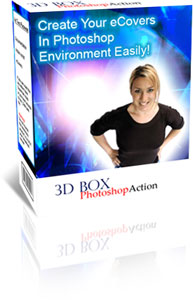 Take the lazy man's way with 3D BOX Photoshop Action and get your flat design molded and developed into your desired, professional eCover in few seconds simply by loading and running these action scripts into your Adobe Photoshop program!
Use these .atn scripts to create your:
3D eBox,

3D eCover,

3D eZine, and

3D eReport!
These amazing Photoshop Action scripts are supplied with:
3D BOX Photoshop Action
Read-In-5-Minutes-And-Use-Instantly Documentation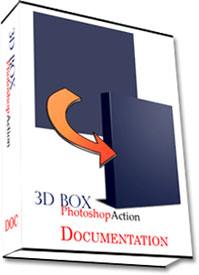 This is a brief, concise and straight-to-the-point manual which you will be getting together with the Photoshop action scripts that will show you, step-by-step, on how to use the scripts to create your eCovers easily and professionally.
Use Creative Suite Standard Edition for FREE, no strings attached
It took the C Point team and me years to develop Creative Suite, and now I have no doubt you will be more than happy with it - guaranteed...
...if we were to sell it, we could charge $200, $300, or more for it, but it's our gift to you, and it's 100% cost-free. You'll use it all the time, but if you for whatever reason want to remove it, simply run the uninstaller.

C Point software is certified and guaranteed to always remain free of any nasties.

Antechinus® Creative Suite does NOT contain any 'helpful' browser toolbars, advertising applets, or nasty surprises. Just great software you use every day... and it's free :)
To get your copy of Creative Suite Standard Edition, simply fill-in your name and your best email in the form above, and you'll be receiving your License, Registration and the Download two minutes from now.
I look forward to seeing your creations!


Dr Alex D, Director
C Point Pty Ltd
Get creative with Antechinus® Creative Suite - the unique FREE solution for your web, media & software design.